November 17-18, 2023
5 Kislev 5784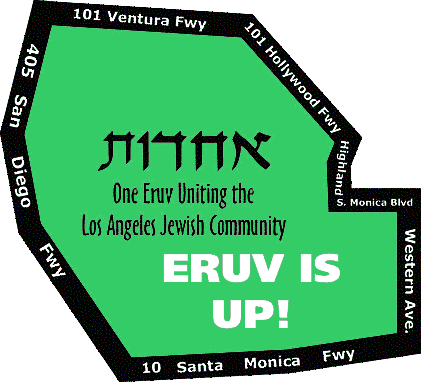 The Eruv is UP.
The Eruv is sponsored in honor of the yahrzeits of Rose Weinberg, Itta Raiza bas Reb Moshe Chaim HaLevi (6 Kislev) and Nachum Stepen, Nachum ben Laizer (11 Kislev) by their grandchildren and great-grandchildren.  Their neshamos should have an aliya and they should continue to be maylitz yosher on behalf of their family and all of Klal Yisrael especially in this ais tzara.
Eruv Repairs Report: 
Cahuenga & De Longpre-Sunset: Fixed line
101 Fwy & Vineland: Removed trimmed palm tree at Vineland offramp
405 Fwy & Moraga: Fixed line down across offramp
405 Fwy & Moraga: Fixed doorway down
---
Send a check to:
Los Angeles Community Eruv
P.O. Box 35028
Los Angeles, CA  90035
Email us at info@laeruv.com to arrange a sponsorship personally.
Good Shabbos,
Dimitry Farbarov
Howard Witkin
Seth Merewitz
Aharon Cooper
Los Angeles Community Eruv Executive Committee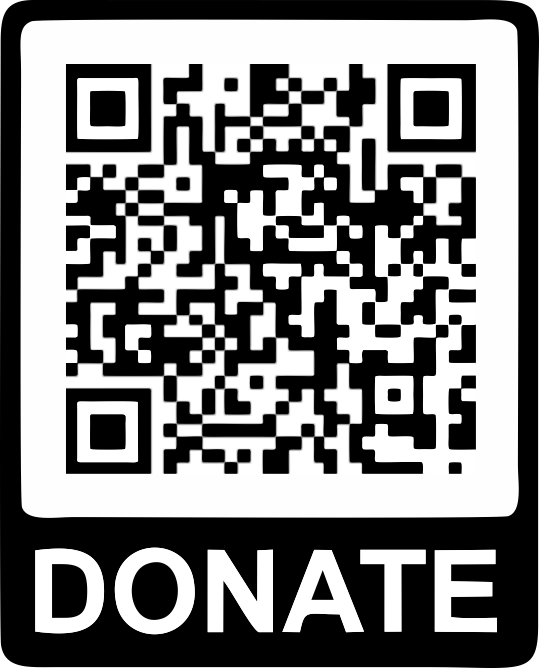 ---
---
---