December 2017:
---
Every week our crew of Rabbis inspects the complete eruv looking for any breaks. Here's what the Los Angeles Community Eruv Society found in
September 2016: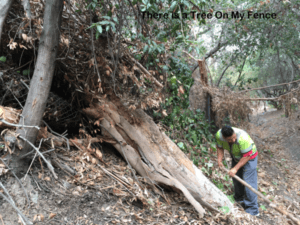 This morning I went out with Rabbi L on checking the fences and found one area that is pasul and needs immediate attention so we can be up this coming Shabbos. It is between Vineland and Moorpark along the 101 Frwy. A tree fell on the fence there and we need a chain saw to cut what fell on the fence, after which we will need to replace the chain link fence.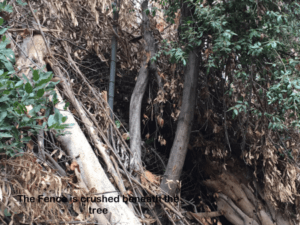 The tree was about 1/2 mile back along the freeway fences from the nearest street. We sent our crew and a contractor to pack in a chainsaw, remove the tree and redo the fence.
An eruv needs to be inspected and repaired every week to maintain to earn the trust of the community.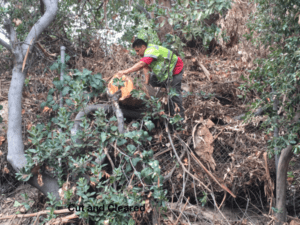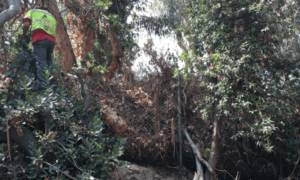 ---
June 2013: 
---
July 2011:
---
February 2006:

Flying car.

Hitting our fence.

Pole down

Bent at the ground

Ruined fence

The wire held