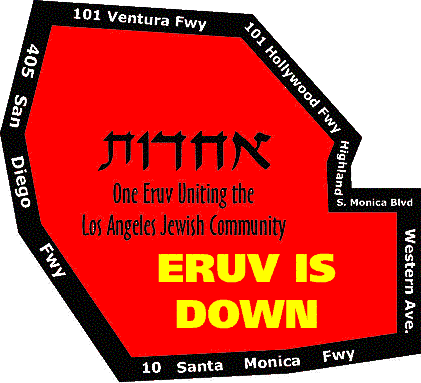 The Eruv is DOWN
September 25, 2012
9 Tishrei 5773
URGENT NOTICE: There is NO ERUV on Yom Kippur this year because of the construction on the 405.
The construction cannot be halted for us. THAT MEANS YOU CAN **NOT** CARRY YOUR MACHZOR OR TALLIS. YOU CAN **NOT** BRING A STROLLER TO SHUL. PLEASE PLAN FOR YOM KIPPUR IN ADVANCE.
There will be no last minute fix. We have dozens of temporary walls that go up every Shabbos. None can be up on a construction weekday.
We are sorry for the inconvenience.