For Shabbat:
June 24-25, 2022
26 Sivan 5782
The Eruv is UP.
The eruv is sponsored this week by:
Dina & Jeremy Stuhl on the Yahrtzeits of their fathers Yisrael ben Yitzchak (23 Sivan) and Yisrael ben Michael Hersch (29 Sivan).
Chabad SOLA and the Romm family in honor of the bar mitzvah of Yehuda Chaim Mordechai ben Baila Echous Rosen. May Chaim grow up to be a Chosid, Yirei Shamayim and Lamdan! Mazel Tov! Mazel Tov!
For the Refuah Shelaima of Bluma bas Sarah Esther by Yonatan & Rikki Menlo
By Larry & Maureen Eisenberg (Saba & Grandma) in honor of the birthday of Lillian Eisenberg, Devorah Ester
For the refuah shleimah of Yehudis Sima bas Leah Golda
The eruv Committee in honor of of eruv crew member Adam Witkin on the occasion of the simcha of the bris of his son.
---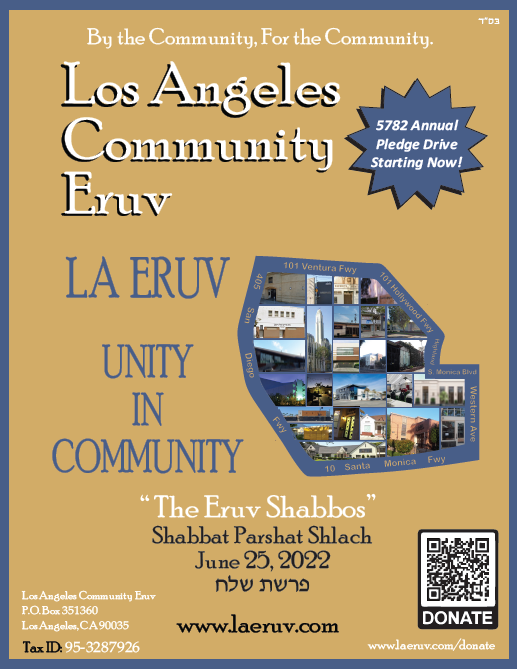 This Shabbos is The Eruv Shabbos.  Please support your community Eruv.
The Los Angeles Community Eruv serves every shul and every family in our community. Our eruv makes it possible for our children, our grandparents, and those with unique needs to be fully included in the activities of our shuls.
The LA Eruv needs your support. Ours is the largest and most thoroughly maintained Eruv in the country, and has served as the model for eruvin built throughout the Western United States. The Los Angeles Community Eruv counts on the community to fund its maintenance, updates and operations.
We ask for families to take personal responsibility for supporting the LA Eruv on an ongoing basis. The time to offer your support for the LA Eruv is NOW.
Donate online at laeruv.com/donate.
Send a check to:
Los Angeles Community Eruv
P.O. Box 351360
Los Angeles, CA  90035
Email us at info@laeruv.com to arrange a sponsorship personally.
Good Shabbos,
Dimitry Farbarov
Howard Witkin
Seth Merewitz
Aharon Cooper
Los Angeles Community Eruv Executive Committee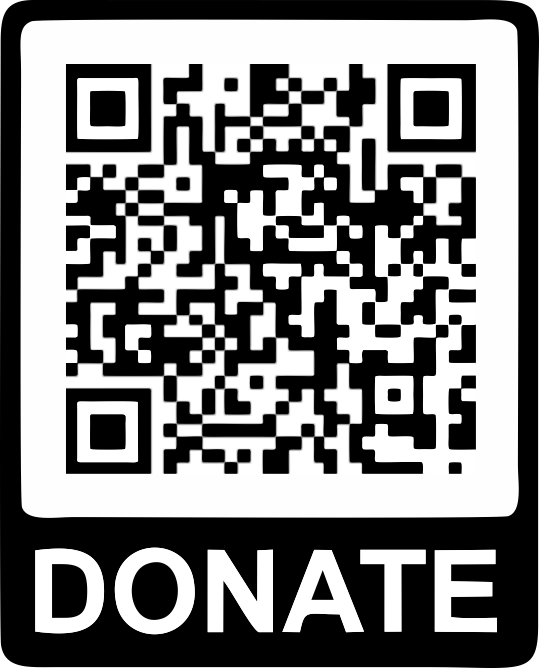 ---
---
---
This Week's Eruv Repair Report: