For Shabbat Starting:
July 13, 2018
1 Menachem Av 5778
The Eruv is Up.
The eruv is sponsored by Naomi Selick of Douglas Elliman Real Estate in appreciation for the LA Eruv Team who works so hard for our Community!
The eruv is also sponsored, anonymously, in the zechut of the refuah shleimah of Dina bat Matukah.
The eruv is also sponsored by Perri & Jonathan Tabak in memory of Perri's father Yehuda ben Aharon (Judah Garber).  May his neshama have an aliyah on the occasion of his 16th yahrzeit.
---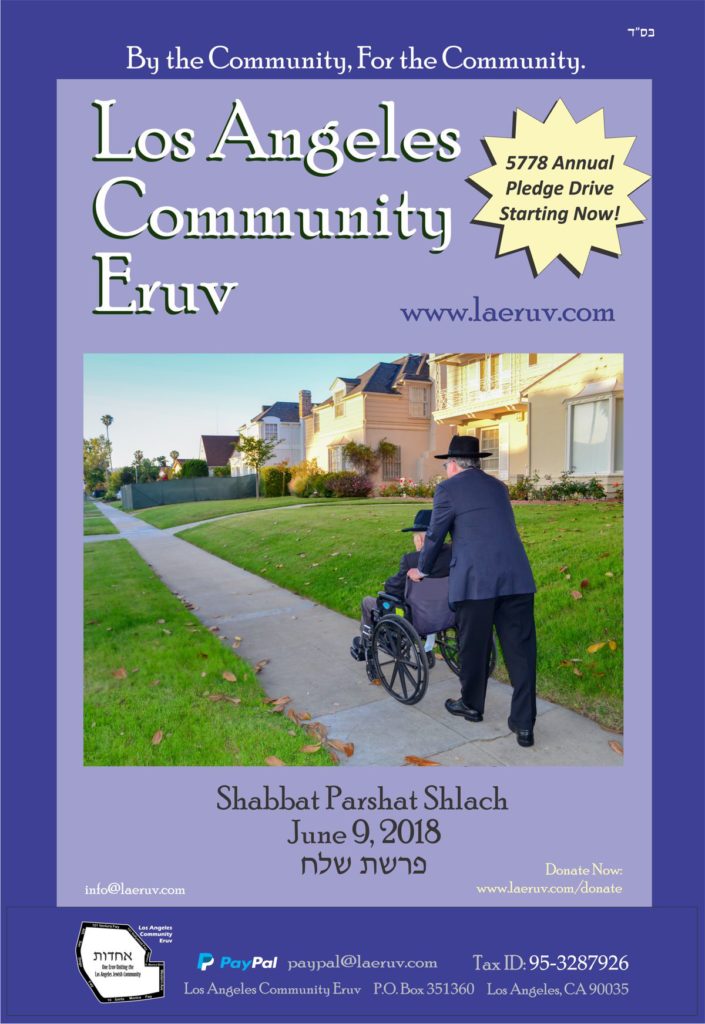 ---
This Week's Eruv Repair Report: