For Shabbat:
December 31, 2021 – January 1, 2022
28 Tevet 5782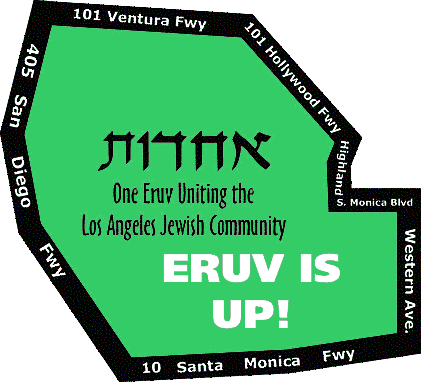 The Eruv is UP.
The Eruv is sponsored by Arieh and Felice Greenbaum in memory of Harry Grossman, Tzvi ben Yitzchak Halevi and Avraham Greenbaum, Avraham Yerucham ben YisroelArieh HaCohen.
The Eruv is sponsored in memory of Shmuel (Sam) ben Yisochor Dov Teichman on his 44th yahrzeit, 3 Shevat.
---
---
This Week's Eruv Repair Report: